Shipbreakers
Update #2.5: When lasers bend.
---
Ahoy, landlubbers.
Small update this week. We are currently working behind the scene improving crucial features before adding new mechanisms. But we still have new stuff for you soooo...
What's new ?
We created a dedicated system to manage object detection around the spherical arena (see the GIF below).
The enemy ships explode when touched. BOOOM
A new weapon arrived this week: the mighty Flame Thrower.
The laser now bends around the ocean surface, making it a truly (and very temporary) deadly weapon.
The Discord server is up and running. Come to say "Hello" and chat with us - Discord.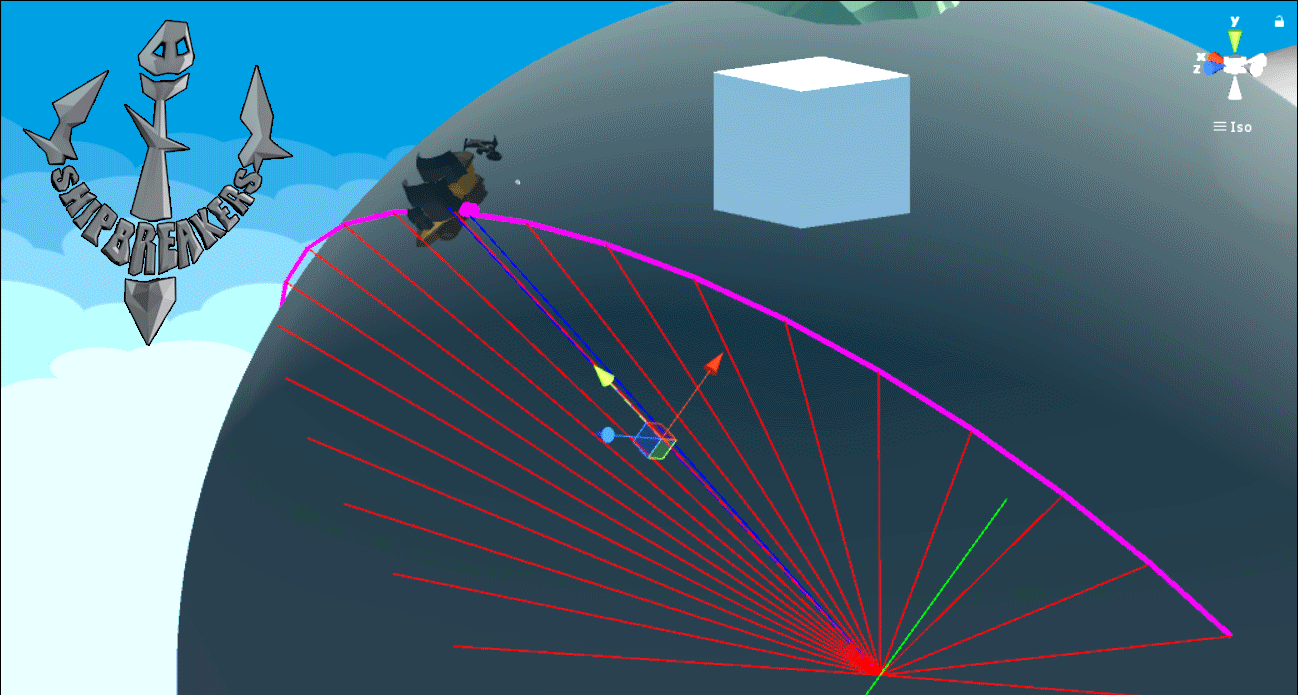 What comes next ? The Update #3 of course.
We plan to release one major update every two weeks. The next one will be a big one.
A new foe comes next week. Stay tuned for more info.
We will add a new mechanism, too: the homing missiles
The anchor will also return next week.
I leave you with some 3D concepts our artist works on. Feel free to visit his SketchFab profile for more 3D models
That's all, folks.
Have a great weekend.
Files
Shipbreakers-demo011918.zip
37 MB
Jan 19, 2018